Accueil
ACTUALITES
Bradley's will be open on Sunday, December 11th and 18th from 1 pm to 7 pm.
On Christmas' Eve the shop will close at 6 pm.
On Boxing Day December26th the store will be open from 1 pm to 7 pm.
La librairie sera ouverte les dimanches 11 et 18 décembre de 13h à19h.
Le 24 décembre la librairie fermera à 18h.
Le lundi 26 décembre la librairie ouvrira de 13h à 19 h.

CHRISTMAS SELECTION

Voir tout
10,50€
45,00€
19,50€
19,50€
6,00€
30,00€
33,00€
12,00€
13,50€
22,50€
10,50€
11,90€
34,20€
7,15€
13,50€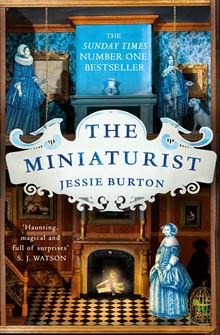 Jessie Burton
Edition Pan Macmillan
12,00€
Ce livre est un bijou ! Transportés au 17ème siècle à Amsterdam, nous partageons quelques mois de la vie de Petronella Brandt. L'écriture fluide, riche, reflète l'opulence de la ville.
Petronella, jeune épouse d'un riche marchand découvre sa nouvelle maison. Elle recèle bien des mystères... à l'image de ce "cabinet", maison en réduction de la sienne, une sorte de maison de poupées de l'époque richement décorée et meublée. Et c'est pour cela que le miniaturiste est amené à fabriquer des figurines...
Nous ne dévoilerons pas l'intrigue mais on voudrait savoir ce qui va arriver aux personnages à la fin du livre. Peut-être une suite à ce premier roman ?